Virtual Assistant Services
We offer virtual assistant services for solopreneurs, micro, small and medium businesses. We love to work these businesses as it gives freedom to be in touch with business owners directly. Our team, work experience, services and skill sets enable us to be part of their success journey and makes us feel proud.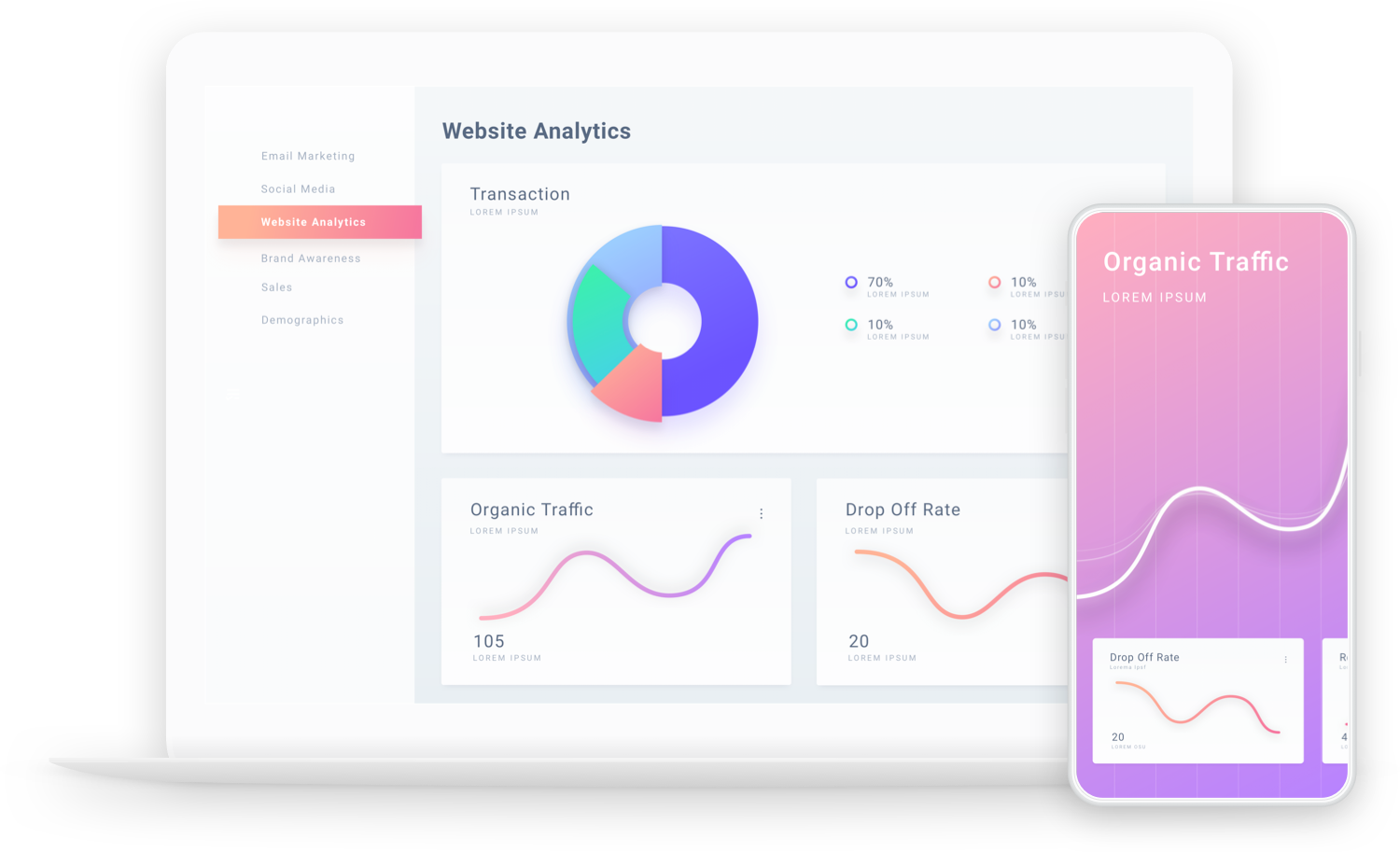 Hiring a Virtual Assistant is Very Easy!
You can easily hire a virtual assistant by simply filling out the contact form. We can then discuss business requirements, services & share our skills & experience over an email or a call. From here it becomes quite easy for you to filter, select and decide who fulfills your business needs as a VA.
What is a Virtual Assistant? A person assisting you or your business remotely behind the scene and helping day-to-day activities and tasks' accomplishment is commonly called a Virtual Assistant and the services offered by him or her are called Virtual Assistant Services.
What does a virtual assistant do? Business experts say that virtual assistants are the lifeline for solopreneurs, entrepreneurs, micro-businesses, small businesses, and mid-level businesses.  A virtual assistant helps to manage the business at the minimum cost incurred with dedicated hours or per task. It is among the proven solutions to save cost & create value. These services helps businesses to focus more on the core business of selling products and services and not managing people at high operational cost. By hiring VAs they can certainly decrease overall cost, and put more attention to strategic planning and execution.
Virtual Assistants, Their Services, ROI, and Quality
We design our services in a way to give our clients get early RoI. We make sure they get return on every penny they spend & value of every minute they spend with us. Our cost-effective business engagement model, quality deliverable and friendly delivery model helps our clients reduce their total cost for similar work by more than 50% of their local loaded cost & get  better 'Benefit-Cost Ratio' (BCR).
Our Working Methodology & Services 
Our working methodology is very simple – we believe in offering our services in close association with our customers, be it the time zone or the working processes. We are flexible enough to design, discuss and modify our services to put them into our working methodology to make our business engagement a success.
To make it a success, we work in Turnkey as well Monthly Retainer Engagement Model. To further support our customers' investment, we offer Minimum Commitment Model which is actually a Hybrid model combining benefits of both Monthly Retainer & Turnkey Model.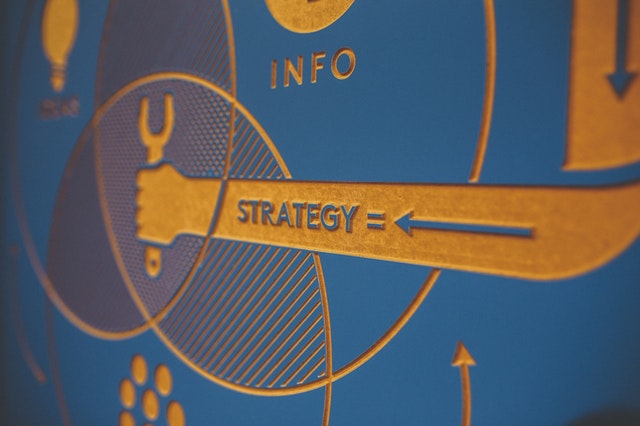 Qualification, Hiring & Training at SoftPower:
All our VA are graduate and communicate well in written  English. Team leads who communicates with you are good in spoken English as well.
All the VAs hired at SoftPower has to undergo two rounds of interview before they are onboarded on our payroll. A thorough check on their educational background and written communication is done.
Before putting them on any live customer project they are given training. Developing Customer Process  understanding and white board trainings and a compulsory 40 hours of training tasks assisting & watching a VA over a live customer project. We don't charge our customers for these trainings, however we expect them to provide with all the process documents that a VA must be trained on. This is the reason we have 100% job success for virtual assistant services at Upwork.
At SoftPower we've Got You Covered With Our Virtual Assistant Services
Data Entry & Data Cleansing VA Services
These tasks could be online or offline.
An online data entry job is to read and put the data from a file or software into online software while putting desired data into a file is offline data entry.
Removing the erroneous data and putting the correct or the most recent information in the given set of data is known as Data Cleansing. SoftPower offers both data entry and data cleansing services. Our VAs are experienced and have relevant skills for these services. Our processes are time-tested and proven through years of experience. The team is well trained and hands-on with such services carried for clients from varied geographies like the US, UK, Canada, Germany, ANZ & Asia.
Audio Video Ripping & Merging VA Services
We provide audio video ripping & merging services. Our experienced virtual assistants make use of proven software to slice down a higher speed audio videos into a lower one, then these lower speed sliced audio videos are converted into compatible format to run as mp3 or mp4 formats. This service is customizable to suite clients' business needs under different engagement models.a
Customer Support VA Services
These virtual assistants provide support services to product and services selling companies. They are trained and experienced virtual assistants. They are given knowledge about the potential queries which they might come across while interacting with the prospects, customers and vendors. Their team lead act as a knowledge repository who guides them about handling customers. These team leads know in & out of the products you are selling at your webstore. If a VA is not able to answer a query, the tem leads comes to their rescue with his knowledge. They interact with your clients & vendors through text chat or customer support email box and help to sort out the issue.
Having customer support VA is among best practices of today's start-ups. It helps in cutting down the daily operational cost and provide best in class support to your customers and vendors. Hiring a customer support VA doesn't mean you need to have bulk support queries coming in. Even if you have few mails / messages coming on daily basis, having a VA is always a good idea. As the load of support messages / mails increases, a business can always decide to increase the team size.
Lead Generation & Email Marketing VA
Lead Gen VA generates contact details of prospective clients. Based on certain criteria, they do online research to find contact details of individuals and businesses that might buy products or services from our clients. They enlist these details into MS Excel or put them into software that is meant to manage these details.
This activity is commonly called email list building as it involves finding & enlisting email ids of prospective clients. This data is used in various business analysis and outreach processes that ultimately aim to increase the top line of the business.
Email Marketing VA, these guys using email automation software outreach to the prospective client base who have subscribed to the clients' business offerings. This include the latest coupon codes, discounts, combo packs, and other benefits to the buyers request.
Graphic Design VA Services 
Whether you are a digital marketing agency, a solopreneur or a travel blogger, a graphic design VA is of great help. One can even hire a dedicated design virtual assistant for all of their design needs ranging from creating graphics for blog posts to photo editing, creating slides for webinars or workshops, or designing business cards, flyers, logos, menus, signage, etc.
A graphic design VA can actively assist you in creating images & pictures for your blog posts, books, social media, the layout of eBooks, or PDF files for newsletter subscriptions or even the creation of brand style guides. There is a wide scope to make the best use of graphic designer VA for all your design needs.
Dropshipping Virtual Assistant Services
We as a team hold 15+ man years of services experience in supporting dropshipping clients.  Apart from web development services, our team of virtual assistants has been supporting clients in the backend processes like – order fulfillment, handling social media accounts, keeping up with the customer support, reporting, and other custom processes that vary from customer to customer. Our team handling order fulfillment for 500+ orders/day. This is for both WooCommerce & Shopify-based dropshipping webshops with Aliexpress. Our VAs work seamlessly with the customers to manage and fulfill orders received on the webshops. They can do it for webshops under dropshipping model as well for e-commerce web portals.
Besides training our virtual assistants for the job we help them to work directly with the customers under different job roles. Most importantly we offer customers to hire a team lead to manage the team of VA on their behalf. Consequently, the client is free to focus on other aspects of the business while the team lead manages the human-resource.
The team lead will be responsible to train the VAs, for smooth & unified communication, & to submit timely reports & managing the overall show. We offer a team lead free of cost for a team of 5 or more members.
E-Commerce VA Services – WooCommerce, Shopify & ECWID
An ecomm VA helps in managing day to day activities of your online store business, basically adding, deleting & updating products of your ecommerce store.  These activities range from product uploading, putting product description, image editing & compression, putting SEO friendly slug, and entering other product attributes.
Apart from this, e-commerce virtual assistant can also help you in releasing blogs on your online store and checking the overall health of store.
SEO Virtual Assistant Services
A Search Engine Optimization virtual assistant is of great utility to SEO agencies. If you are a digital marketing agency you know how much it costs in terms of time, effort & money to do non-critical repetitive tasks for every client every month. A digital agency can hire a VA and get most of the non-critical repetitive tasks without investing much of their time. These tasks could be running SEO tools, extracting data, and preparing reports using the predefined templates. These reports can be used to analyze work progress or even can be shared with end-customer managers on a scheduled basis. This not only saves agencies' efforts & time but also helps them focus more on business strategy, core SEO activities & customer management.
Social Media Marketing VA 
In today's business world, every company is marking its presence over social media platforms. Social Media Marketing Virtual Assistant is of great help to plan regular content and post over the social media.  A business can offload the management of its social media accounts to a VA who can research trends, customers' requests, create posts, and uploading them on a scheduled basis on their behalf, for instance, creating and managing pins over Pinterest, creating & managing groups over Facebook, Linkedin, creating social media polls, adjusting publication calendars, handling posts & videos on Instagram, responding to messages over different social media platforms and so on.
Ghost Writer or a Blogger
If you are a blogger or an SEO agency, a content writer VA is of great use. This breed of VA service you in getting the required content at your ease so you can use it for backlinking, link building activities, and posting blogs to your PBN and synergy sites. You can even manage multiple blogging sites using multiple VA doing the right job for you. Thus scaling the content at a faster pace than doing itself. A quick list of tasks a writer VA can do – writing blog posts, e-books, books, newsletters, creating- editing-reviewing of blog posts, books, websites, newsletters, recipes, preparing emails for your email marketing, content writing for web pages and commercial landing pages, creation of product descriptions for online stores (store/ product manager), compilation/editing of testimonials, letter writing & many more.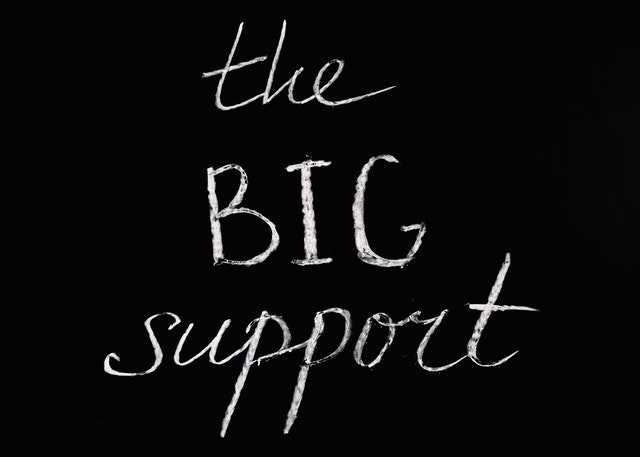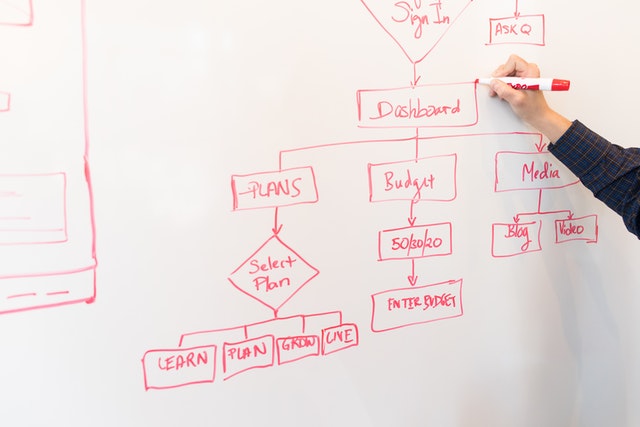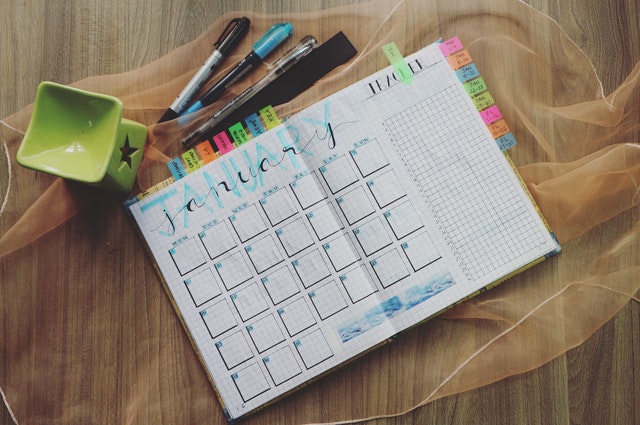 Virtual Assistant Companies & 10 Benefits Of Working With Them:
1. You don't have to pay extra for tasks assigned
The decision to onboard virtual assistant brings your business financial savings every month since you can have the professional services of the virtual advisor based on your real needs i.e. task to be assigned. For example, if you only need this external help for a temporary project, you can still have this support. That is, you can have a professional service without added expenses such as vacation pay, provident funds, and paid leaves. You pay only for the tasks given and the hours spent on that tasks. That's one of the highest liked features of virtual assistants.
2. Virtual assistants deliver work at the right time
The everyday tasks are simplified thanks to this constant collaboration with the virtual assistant help. For example, it will be easier for you to schedule the tasks on your schedule with a realistic view of the time required to execute each action. Ideal VAs make sure to deliver quality output & meeting deadlines so that they can maintain their perfect ratings.
3. Remote work facilitates better supervision
Remote work allows you to be in permanent communication with the virtual assistant wherever you are. In other words, the barriers of geographical location are reduced by giving importance to what is truly decisive: work for objectives. A tailored solution for a global society. You assign tasks and take on time reports.
4. You don't need to have a spacious office
You save space in your office since you don't have to share your office with the virtual assistant. This expert has his own space. And this gives you autonomy and independence in the fulfillment of your functions but without falling into individualism. Thus you build your business without having a physical office.
5. You have the flexibility to hire as long as you want
You can hire a VA for a specific task, project, or duration. You can decide whenever you want to stop working with them. It's completely up to you how long you need their services.
6. You can change VAs anytime
Unlike regular employees, you don't need to worry about them being incompetent in their jobs. You can change VAs in an instant. If you feel like that you can get better service, you can cancel the contract anytime. You don't need to be merciful, and no one judges you.
7. They are specialized in specific tasks
The virtual assistant can make the difficult easy, especially in scheduling the completion of specific tasks. Also, the virtual assistant works with the most advanced technology and has expert knowledge of tools. They prefer to deliver with their best skills to maintain a perfect 5-star rating on the virtual assistance service providing websites & portals.
8.There is no Hierarchical order
You don't need to hire a manager to manage and check VAs work quality. Whether they are slacking off on duty or not doing their job. The virtual assistant service provider does provide a platform to review VAs to maintain their ratings to get continuous projects. You always have the option to rate their output.
9. You avoid over workload
You prevent the burnout worker syndrome that is relatively common in the self-employed when they feel overloaded by the weight of tasks and responsibilities. Thanks to this collaborative work, your ability to concentrate increases, your professional self-esteem grow, your level of internal motivation increases, and you have a greater capacity for improvisation to solve possible last-minute unforeseen events.
Therefore, we remind you that having a virtual assistant is essential for a job focused on excellent results based on optimal management of time, effort, and financial resources. That is, it is not an expense but a large investment.
10. VA Supported Business runs 24 x7
Tasks and time, taking benefit of offshore model our VAs work for you when you are sleeping or even when you are off to work to fulfill your personal commitments. 
10 Reasons to Hire Virtual Assistant Services
Virtual assistants have become a powerful resource for economic management and quality services for small business companies. It does not matter if you are a new entrepreneur or a company with two thousand employees, if you still do not have a virtual assistant, sooner or later you will have to hire one (or several). These resources could be part-time, full-time or need basis.
Investing in a virtual assistant can help you empower time management while increasing your professional excellence. This decision helps you improve your professional productivity by being able to focus on your specific tasks while delegating some administrative functions to a virtual assistant who becomes your great collaborator. From an emotional point of view, this teamwork allows you to avoid the loneliness of being self-employed.
In a company, there are different types of projects. Those that you can delegate to other people with training and those that only you can and want to manage. By delegating administration aspects to a virtual assistant, you save time to focus on your projects, avoiding the risk of dispersed attention that occurs when you feel overwhelmed by a large to-do list.
That is, from a health point of view, you gain quality of life thanks to a less stressful working day. This time saving is not only a value in your workday but also in your personal life.
You will have more leisure space to dedicate to tasks that you like, to be with your family and friends. For this reason, thanks to these wellness benefits, you also enjoy your work more, you become passionate about what you do.
If you are tight in budget, hire per hour basis
Want your work to run 24 by 7;
Increase productivity,
Solopreneurs / micro businesses to avoid loneliness while working,
To avoid extra overload of work,
To enjoy personal life & not to let your work suffer,
Avoid repetitive work,
Want to work with people from different cultures & geographies,
More content in less time,
To achieve economies of scale at lesser time.
How Do We Train Our Virtual Assistants?
This is quite simple process. In order to train our VAs and set up a win-win condition we align one senior resource in order to interact and keeping up with client project. Our senior resource communicate with the clients, understand their expectations & preferable business processes. The same is communicated & given training to VA to get expected output. This senior resource is always there in all communication, & trainings as long as the project is live.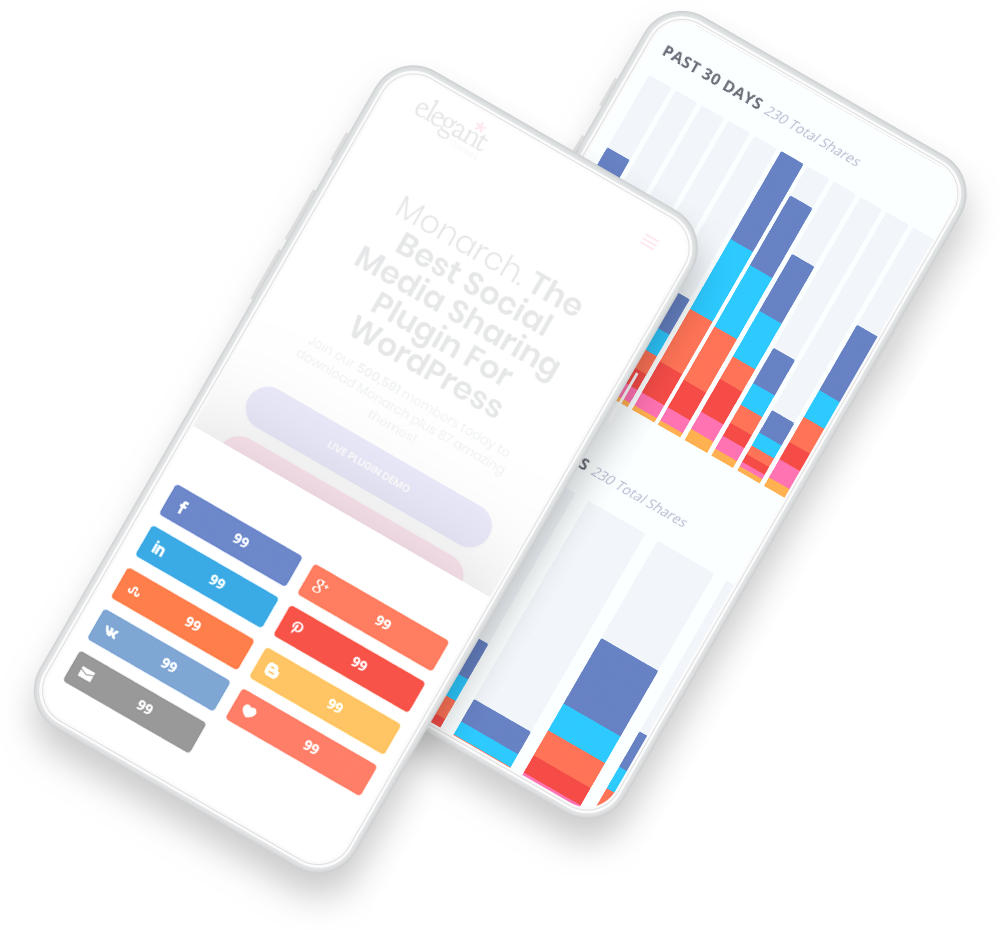 We Make it Easy For Clients To Set Up BPO
We can even set up your BPO ( Business Process Outsourcing) unit here at Jodhpur India if you hire 3 or more VAs full-time. If you need more, we are just a call away. Click the button below and share your business requirements.
Recent Work in Virtual Assistant Services
For Global Customers
Dropshipping Order Fulfillment,
eCommerce Store Support,
Content Writing for SEO,
Social Media Generation Management,
Online Research,
Lead Generation,
Email List Building and many more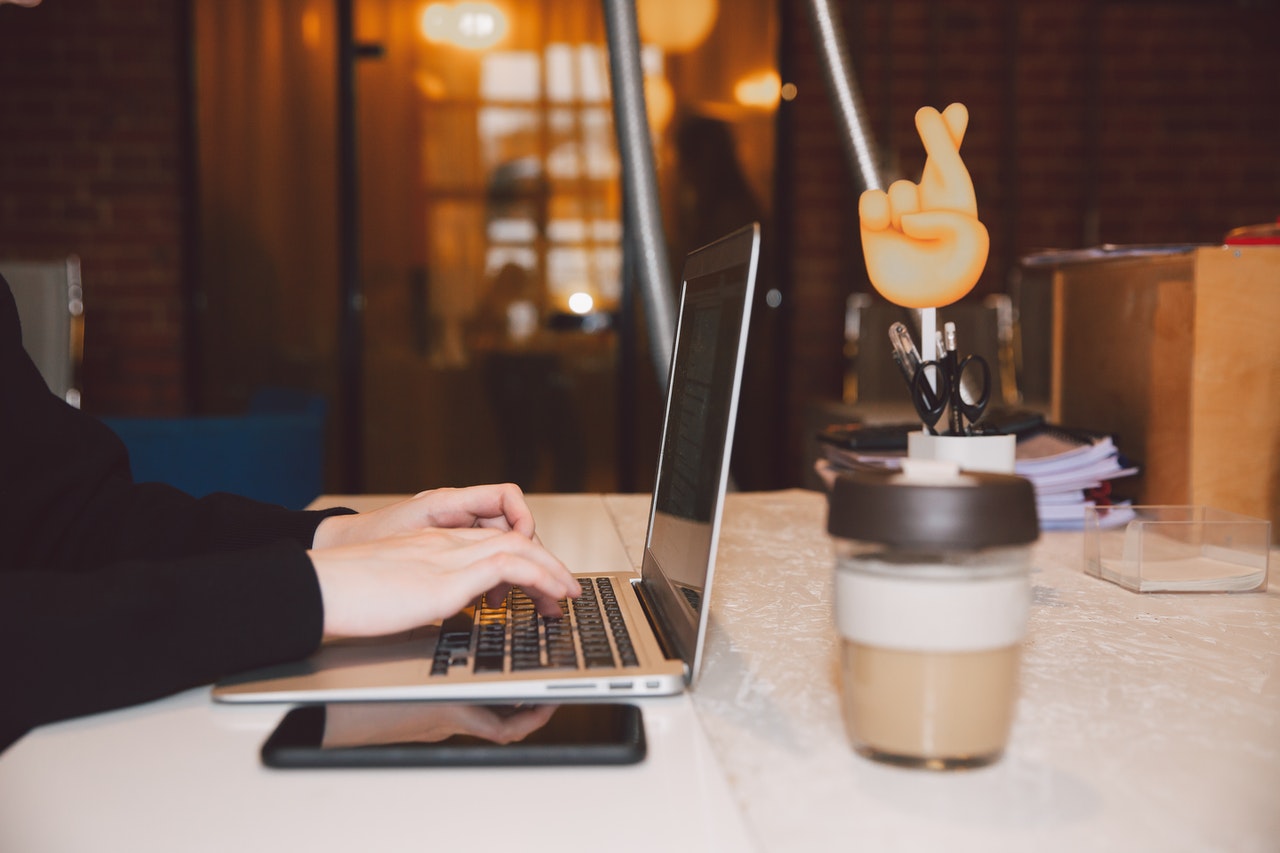 They're punctual and professional with excellent customer service.
Over the course of the engagement, SoftPower Business has created countless sites, garnering enthusiastic feedback. The team's methodical and customer-centric approach facilitates timely delivery. Their expertise makes them critical partners in the collaboration.
This company is superb, as they offer superior web services.
With excellent web services, SoftPower Business LLP performed well and earned a positive recommendation. Customers can expect solid communication.
They go above and beyond to understand our needs, are honest about their capabilities, and propose effective solutions.
SoftPower's development has securely protected website data & integrity. Throughout the original development & ongoing maintenance, they used an understanding of client needs to effectively manage tasks & propose solutions. They also respond quickly & offer attractive prices.
Let's Get Started
Ready To Make a Real Change? Let's Build A Relation!